Slide Bolt Locks for Aluminum Framing
Used to lock swing doors at the top frame profile and/or at the floor. A guide angle must be mounted to the top frame profile; a lower slide bolt is available for fastening to the floor. To hold the lower slide bolt, an M8 thread must be made in the vertical profile.
Material: Steel, Zinc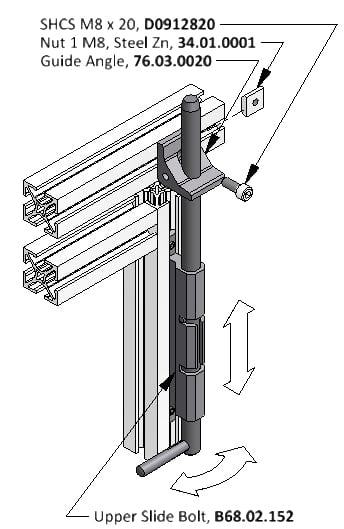 ---
Need help selecting door components & paneling for aluminum framing?
Contact us online or call (860) 769-5500. Our experienced sales staff will be happy to assist you.